Instagram has over 1.16 billion monthly active users. And about 500 million users watch stories daily.
It also has a large number of influencers with huge followings. And with the right strategy, you too can become a notable brand. For this to happen, build connections and start engaging with your target audience to boost your community and broaden your brand presence on Instagram. Thereby, we recommend these 08 simple tips to optimise your Instagram Business Page.
01. Decide your Instagram business goals
If you're going to invest your time and effort into Instagram for your business then ask yourself "what is your primary goal?" Decide if you want to:
Increase brand awareness
Sell your products and/or services
Generate leads for your business
Build a community
Drive traffic to your website
Showcase your company's culture and values
Setting goals will help you build an active Instagram community and measure the actual results for your business. Your business goals should be Specific, Measurable, Attainable, Relevant, and Timely (SMART) to get the desired results.
02. Create a winning profile!
To catch the users' attention, your first step should be choosing the right and clear profile picture. It's important to make the audience instantly recognize your brand by visiting your Instagram profile. You can either go for a logo or logomark (only brand symbol, no words) as your profile picture.
Then, let's move on to create an outstanding profile to hook your potential customers/clients.
When a user visits your Instagram profile, the first thing they see is your Instagram Bio. Make sure that "your Instagram Bio should say who you are and what you do". It helps your target audience understand you.
For a great Instagram bio, you should include:
A quick description of what your company does (you get to add about 150 characters to explain what kind of products and/or services you offer)
Under which category/industry does it works (shopping & retail, restaurant, health, fashion, business service, etc.)
Brand tone (a tone that shows off your brand's personality)
Your business contact information (email ID, phone number, etc.)
Your website link (It's a clickable link to drive traffic to your website to convert prospects into customers. You can either keep it static [link to website homepage] or change as per the current content [during sale season, updating the link to 'sales landing page'])
Call-to-action buttons (such as View Shop, Book Now, Contact, etc. Makes it easier to interact and sell your products/services with your audience)
For eg. Mamaearth's Instagram Bio is short, simple, sweet yet informative. Conveys what the brand is about. Includes which industry they belong in, a website link, and required call-to-action buttons urging their followers into conversions.
03. Find your visual aesthetic
We know that Instagram is all about visuals! To build a strong brand image on Instagram, you should think about what aesthetic you want on your business page to present to your audience.
Then what steps do you need to take to create good visuals?
Stick to a similar colour scheme, content design, typography, and brand tone – according to your brand style guide (a complete list of guidelines defining the general look and feel of the logo, posts, website, and advertisements; colour palette; type of font style; and writing style).
For eg., Nivea maintains a consistent aesthetic using shades of blue along with the same font style across all their Instagram posts.
04. Posting consistently and at the right time
Instagram's algorithm shows each person the content they like to enjoy. It searches for content that is up-to-date and relevant, even customizes the timeline according to users' respective interests.
Posting relevant content regularly helps to show your content more often in the users' feed and increases the chances of engagement. The more they interact with your content, the more they'll see your content on their feed.
But, what is the best day and time to post on Instagram?
The answer is simple. Find what the peak days or hours your followers are most active on Instagram. You can track this information in Instagram Insights under the 'Audience' section. By using this strategy, you can post content on your Instagram Business Page, accordingly to get a higher engagement rate.
05. Leverage Branded Hashtags
To build instant engagement with your followers, you should opt for branded hashtags.
But, what is a branded hashtag and how can you create them?
Well, it's easy. If you have a brand tagline or slogan you can consider making it your branded hashtag. Once made, you can start using that hashtag in all your posts.
For eg., Amazon Pay has successfully leveraged branded hashtag strategy with their #payamazonse campaign. They tied up with influencers and ran ads featuring actress Barkha Singh promoting bill payments, money transfer, scan and pay features on their eCommerce app. Gaining a huge number of user-generated content on Instagram.
How does leveraging branded hashtags benefit you?
Branded Hashtags are like free advertising. Every time someone posts content using your branded hashtag they're introducing your company to their followers, widening your audience and increasing your brand visibility.
06. Engage with your audience
It's important to understand that along with pitching your products and services, socializing with your audience should be equally important.
Encouraging interactions with your audience helps build a community. So, if your audience takes time to share their thoughts with you, respond to them and show that you're listening.
One of the best ways you can stir up the conversation is by engaging with your customers on Instagram Stories like posting polls, questions, or sliding scale rankings.
For eg., Subway and Yummefy engage with their followers with the poll and question interactive stickers in Instagram Stories.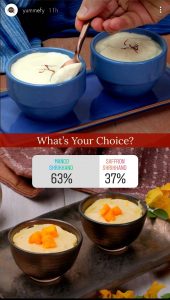 This strategy can be used for posts as well. In your captions, you can ask questions prompting people to share their thoughts in the comments.
For eg. The Education Tree engages with their audience by putting a question in the post caption and responding to comments.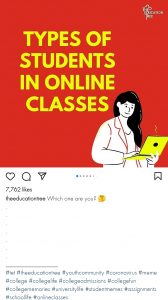 You can encourage your community to share their memorable moments and experiences they have with your brand on Instagram. Also, don't hesitate to seek consent from them to repost the content on your own Instagram page as well.
07. Try out different forms of content
If you want to maximize your brand reach and engagement on Instagram, optimize your strategy by including a variety of content types like:
A visual representation of your content. It can be a static picture of a person, animal, or thing with or without any text.
For eg.
| | |
| --- | --- |
| Image with text | Image without text |
| Source: @chinesewokin | Source: @biotique |
Instagram allows in-feed video format as well. You can add a video post in the same way as an image is posted either using Instagram's built-in camera or by uploading from your phone gallery. It should be within 03 to 60 seconds in length.
For eg., This 11-seconds video Subway India perfectly covers the introduction of their signature loaded wraps.
A feature on Instagram for users to create 30-60 seconds video clips. You can also set background music of your choice and share these clips on your stories and your main feed. It appears on the 'Reels' tab on a user's profile.
For eg. Subway interestingly merges their customers' reviews into trending content.
If you want to tell a story under a single post, then you can go for Carousel which allows you to post up to 10 images or videos.
For eg. Lucas, a social media marketer strategically used a carousel post to describe the process on how to increase the Instagram Story views.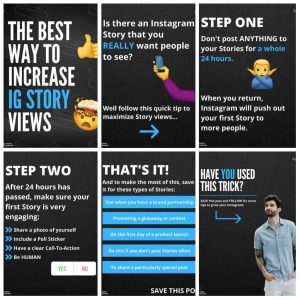 A short clip of up to 15-seconds can be viewed by the users' on your profile at the top. It lasts for only 24 hours. But you can save it indefinitely as a featured story on your profile in the "Highlights" section.
For eg., McDonald's has optimised polls on their Instagram Stories to promote BTS Meal.
IGTV stands for Instagram TV. Introduced by Instagram to post long-form videos. This feature allows you to upload up to 60 minutes of video.
For eg. On Women's Day, McDonald's posted a sweet message on Instagram encouraging every woman out there to be their own kind of 'ladylike'!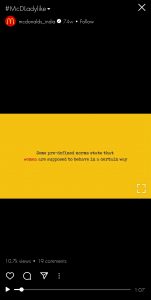 While all types of content serve a unique purpose, the success of each piece of content depends on everyone's interests. For eg., Some people love to watch reels, while others like to engage in stories.
You need to EXPERIMENT, EXPERIMENT, AND KEEP EXPERIMENTING with your content until you figure out what compels your audience to keep coming back.
Please note: "The algorithm picks users' specific interests to show people the kinds of content they interact with the most. So, if one person likes and comments on some type of Reels, they're likely to see related Reels in their Instagram feed."
08. Analyze the right metrics
Whether you want to gain more followers, increase engagement rate, or promote your business on Instagram, you can monitor and analyse how your content performs through Instagram Analytics.
Instagram Insights allows you to check on key metrics such as likes, comments, shares, and saves. And even the number of followers you gained or lost.
Begin with tracking your followers' growth rate.
Instagram Insights help you keep an eye on the growth rate, gender, age group, and active timezone of your followers (as shown below).
This helps you to analyse who exactly is your audience. You gain information on which age group, gender, and location you're attracting audiences through your content.
Next is to measure the engagement rates. This includes:
Likes
Comments
Shares
Saves
You can find the overall engagement rate per post through Instagram Insights as shown in the below screenshot. But, you need to know which metric you are considering to analyze results.
For eg. Assuming you create an IGTV video on fashion hacks. Saves and shares tell you that the audience finds this video useful and that they're either saving it or sharing it with their audience leading to greater engagement and reach.
However, if you're running a brand awareness campaign then reach and new followers are valuable metrics to define the success of your campaign.
All things considered, it's important to identify and track which metrics can provide you with a clear idea of your content performance when analyzing results.
The final metric is tracking your URL click-through rate. To measure how many people are clicking your URL (i.e directing your audience from your Instagram Business Page to the desired landing page for conversion) tracking that URL is essential. You'll find this information under the 'Website Clicks' section in Instagram Analytics.
For more such amazing articles, subscribe to Webinsight!